World Weather, Inc. is an international weather forecasting company based in the United States servicing the world's commodity trade. The company is a clearing house of pertinent global weather information supporting producers, traders, merchandizers, manufacturing and food product companies as well as the transportation of goods and services. Data collected from around the world 24 hours a day, seven days a week is processed and analyzed in order to correctly assess crop and weather conditions in nearly every corner of the world. World Weather, Inc. is committed to quality, accuracy and reliability. With more than 35 years of experience, World Weather, Inc. provides short, medium and long range forecasts for any business sector that wants to find a better way to make key business decisions that are largely dependent upon weather.
About the data

Monitor
World Weather, Inc. monitors weather worldwide through a sophisticated data network consisting of international observed data from both manned and unmanned weather stations, as well as satellite and ocean data. The observed and recorded data is sent through the United Nations' founded World Meteorological Organization (WMO) data delivery system to the Netherlands where the information is collected from each of its member countries and then all data is re-disseminated back out to each country creating a unique weather network of shared international scientific data.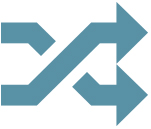 Process
The data collected is then decoded and processed for analysis daily throughout the year. World Weather, Inc. has created a number of algorithms that assess soil moisture for nearly every region in the world and present the data graphically along with daily, weekly and monthly rainfall and temperature statistics presented graphically for quick assessments.
Forecast
World Weather, Inc.'s staff uses a wide assortment of computer forecast models. Data used for the initial analysis for the modeling comes from the same WMO data noted above. The sources of computer modeling come from as far away as the Australian Bureau of Meteorology and Japan's Meteorological Agency to Environment Canada's modeling center and multiple models that are produced in the United States by both the U.S. National Oceanic and Atmospheric Administration and U.S. Navy weather services. One of the more popular models used besides the U.S. National Hurricane Center's modeling is the European Center for Medium-Range Weather Forecasts (ECMWF). Models from South America are also used along with World Weather, Inc.'s own Trend Model.
About
The Team
Looking for expert advice dealing with world weather conditions and forecasting, we would love to assist you. Connect with us and one of our weather experts will contact you to learn more about your needs. Interested in our premium services? Check out our subscription options by clicking here.