Daily Weather
Assessments
The daily weather assessments include comments about rainfall that occurred overnight or during the weekend and how that and temperatures likely impacted crop and field conditions. The daily assessments also provide a very detailed two week weather outlook for each production region in the world. The daily forecasts are updated six days a week and can sometimes lead the market into different directions.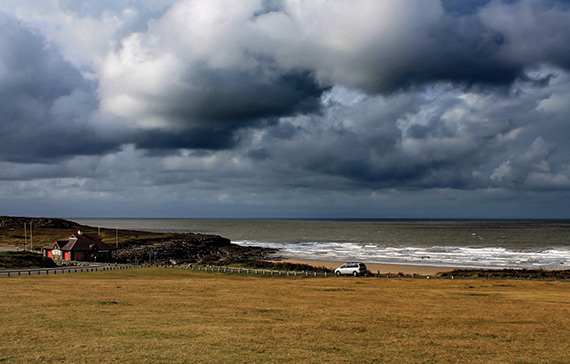 In today's information savvy world, reaction to weather changes or weather events can occur in seconds. World Weather Inc. tries to keep its subscribers aware of pending weather issues long in advance of their occurrence. The daily weather products are designed to lead its users into better determining how the weather will influence commerce on any particular day.  Each daily weather assessment for all regions in the world include our blue highlighted text that will always lead readers to a bottom line impact of the day's weather on various markets.  The blue highlighted text usually contains the "bottom line" most important information needed for weather business decisions.
The daily weather assessments include information provided prior to, during and after commodity market trading  each day. The service includes updated computer forecast model data at least three times each day which helps day traders in determining short term market breaks in one direction or another.
Our early morning weather comments is one part of the daily weather assessments that has become quite popular in recent years.  This bulleted text product goes around the world pulling out the single most important weather issue of the day in every major agricultural area in the world. Whatever has changed overnight or over the weekend that will have a serious influence on cash and futures prices can be found in this report with details of the weather issue following within an hour.
Included in the daily commentary are exclusive summaries of weather as it pertains to specific markets,  This is done through a narrative entitled, "Market Weather Mentality".  After assessing weather in every agricultural region in the world, as we do each day, it's quite easy to summarize the day's weather issues and surmise the collective impact of all that weather on potential market trade decisions. The "Market Weather Mentality" segment of our daily weather assessments can clarify which weather pattern in the world will have the most influence on market trade decisions.  If there are several key crop areas in the world that are experiencing tranquil weather, but a few are suffering calamitous conditions how can the average market trader determine the market direction for that day's trade. Our experience in weather forecasting and assessing crop conditions since the late 1970s gives our readers a leg up on the competition allowing them to make better business decisions based on our experience and expertise.
Subscribe Now